News
WEST KOOTENAY INVITATIONAL 2021 – "ARCHIVED LIVESTREAM"
posted Jan 2, 2022, 3:18 PM
West Kootenay Invitational 2021 – "Archived Livestream"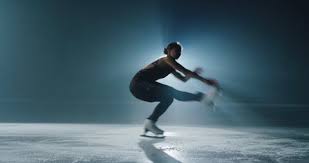 Dear KSC families,
Last month the Castlegar Skating Club hosted the WKI competition which was live streamed and recorded. It is also posted on the region's website: http://skatekootenayregion.ca/

Thank you to Jill Sibbald and Harmony Lloyd for making this available.
THANK YOU AND MERRY CHRISTMAS
posted Jan 2, 2022, 3:14 PM
Email dated, December 18, 2021 at 7:32 PM

Dear Kimberley Skating Club Families,

Once again I'm shocked at how quickly this year has passed. This past week concludes the first half of our skating season and what a great few months they've been! I want to thank all of our skating families for your support! We had many volunteers minding the Arena entrance so that we could continue to have spectators, and we could not have done this without you! A special thank you to our parent Volunteer Tanner De Bruine for helping us with, what might be the toughest job right now, thank you for helping us stay on track with all Covid-19 related matters.
Our Fundraiser was very successful. I think we are all loving our beautiful Christmas plants and arrangements! Thank you to everyone who participated in this event and thank you to our parent Volunteer Krista Moody who organized this.
We are very fortunate to have such a wonderful board of directors who volunteer their time to make sure this club continues to move forward. Christina Chalifour (President), Kristina Rody (Vice-president/program rep), Kathryn Edwards (Test Chair), Rebecca He (Treasurer), Shelly Brennan (Registrar), Kim Kavanagh (Secretary).
The word got out…we have THE BEST coaching team, lead by Jessica Grajczyk. They are all doing an incredible job, they are a strong team and it reflects on the growth of our club in numbers and abilities! You bring out the best on our skaters and families! THANK YOU Jessica, Kelsey and Daniela!
We look forward to welcoming back our Power Skaters next week, as well as our StarSkate and Rising Star participants for Christmas Ice. Have fun everyone!
Finally on behalf of the board, I would like to wish everyone a wonderful Christmas, one filled with many happy moments, and all the best in the new year!
Kind Regards,
Christina Chalifour