News
VIA SPORT BRITISH COLUMBIA
posted Aug 28, 2020, 9:28 AM
Update from Via Sport
https://www.viasport.ca/return-sport

Phase3ReturntoSportGuidelineswebV2.pdf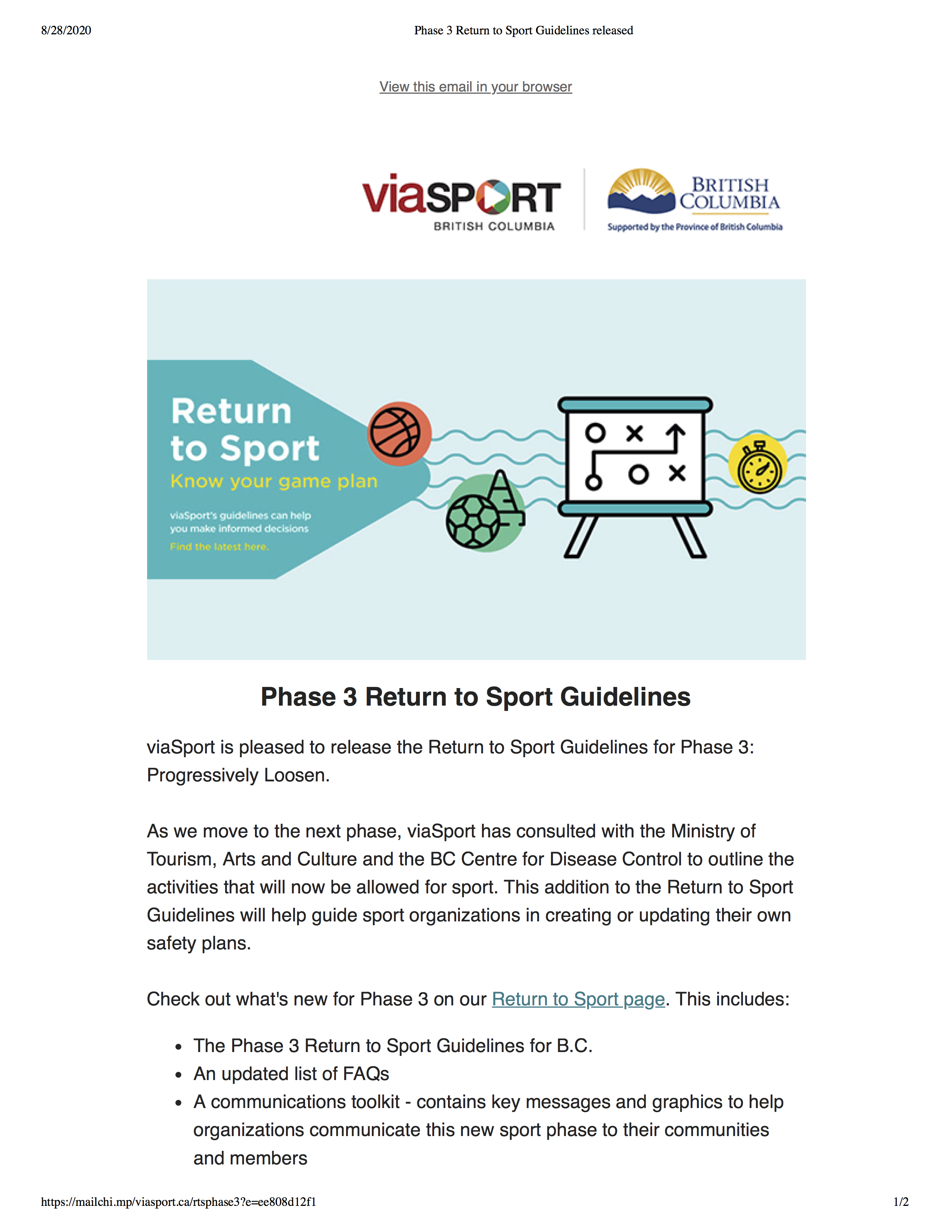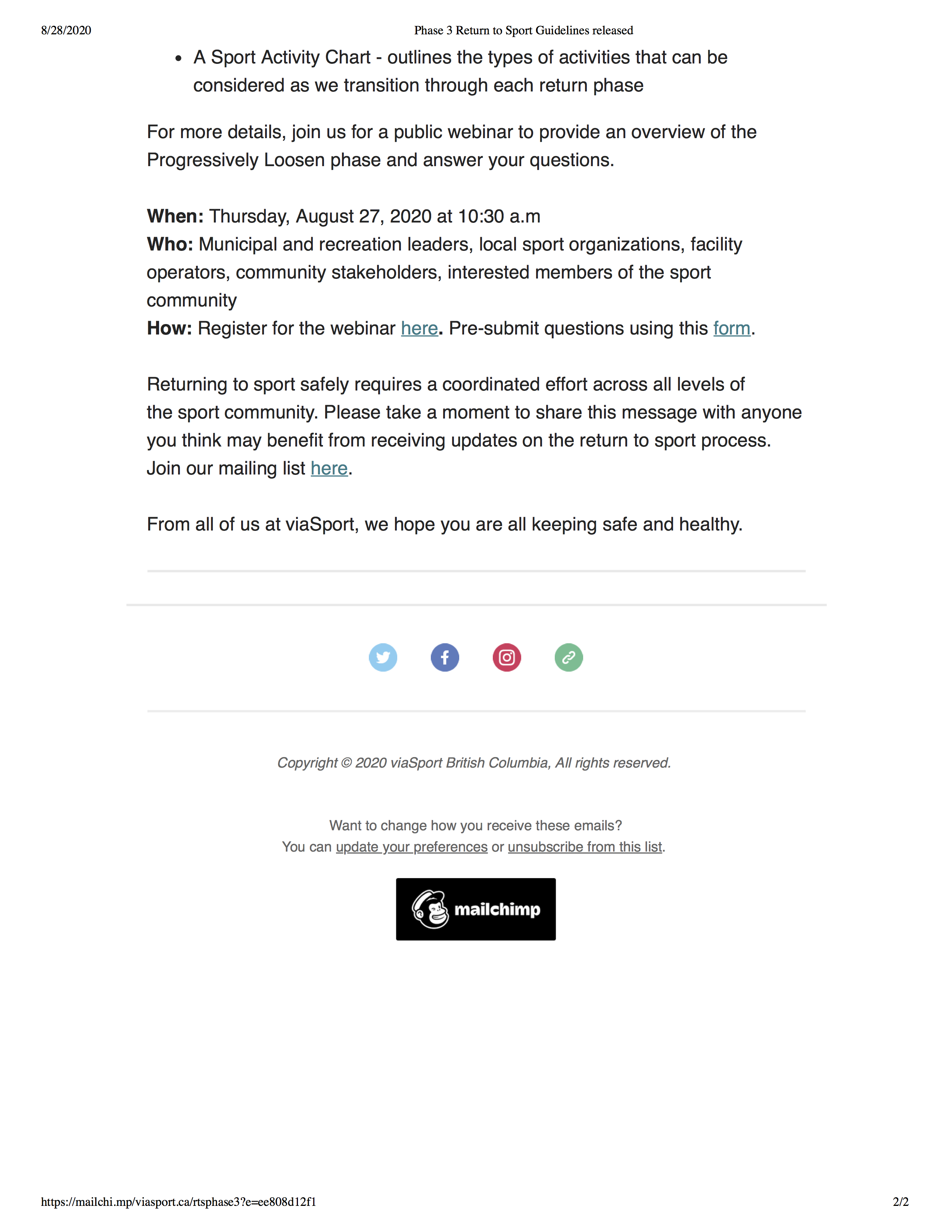 BC/YK SECTION 2020/2021 SEASON COMPETITION AND ASSESSMENT UPDATE
posted Aug 26, 2020, 2:13 PM
Hello Everyone,
As we look ahead to the 2020-2021 season, we wanted to provide you with an update on the BC/YK Section competitions for this season.
There are several factors to consider when determining the possibility of a competition. These include:
Current government restrictions (i.e. gathering size, physical distancing etc.)

Our ability to follow all protocol requirements set out by public health, the municipality and the facility

The comfort of volunteers running a competition at this time

Skater preparation given possible adjusted training timelines this season
With all these factors to consider, we have the following announcements to make regarding Skate Canada BC/YK Section tentative competition schedule for this season:
All Regional competitions that were to be held in November and December 2020 are cancelled.

This includes the following events:

Vancouver Island Interclub Competition-November 20-22, 2020

Jingle Blades-November 20-22, 2020

Okanagan Interclub-November 27-29, 2020

West Kootenay Invitational-December 4-6, 2020

Kla How Ya-December 4-6, 2020
Our hope is that each Region will have one competition in either January or February if allowed by the Provincial and Local Health Authorities. More information will come in the fall regarding these events.
It is our plan to run Autumn Leaves and the BC/YK Sectional Championships. These competitions will be for the competitive(Pre-Juvenile-Senior) categories only and will be held either in person or virtually. This is dependent on anticipated approval by Provincial and Local Health Authorities. It is our plan for STARSkate Competitions to commence in January. More information to come on these events.
We are still working on a plan for Synchro Competitions and this communication will be distributed when more information on how Synchro Competitions can run is available.
We are awaiting the launch of Phase 3 for Sports from viaSport. We are anticipating Phase 3 will have information that will allow for assessments to resume in September. Once Phase 3 has been release we will update our Return to Figure Skating Guideline to include how and when these assessments and competitions may resume.
We appreciate everyone's patience during these times as we work to getting skating resumed in the BC/YK Section. If you have any questions please send them to bcyksection@skatinginbc.com